emperorark.gamergod.net:23593
steam://connect/169.150.251.34:23593

Mods List:
Primal Fear + Boss + All Expansions
Ark Eternal (Live Version)
Ark Eternal Elemental + Structures Expansions
HG Build & HG Raid Shield Protection
MX-E Shopsystem & Coins Reward
Auto Engrams!
Auction House + Upgrade Station
BetterPVE X30
Death Recovery & Revive My Dino
Awesome Teleporters & Spyglass
Structures Plus (S+)
Simple Spawners
Alternate stacks
Dino Storage v2
Server Setting:
OfflineRaidProtection=YES
Max Player Level = 500
Max Tamed Dino Level = 1000
Override Difficulty = 20
PvE (Tribe War Allowed)
HarvestAmountMultiplier=30
DinoHarvestingDamageMultiplier=30
PlayerHarvestingDamageMultiplier=30
BabyMatureSpeedMultiplier=10
CropGrowthSpeedMultiplier=10
EggHatchSpeedMultiplier=10
TamingSpeedMultiplier=10
Eternal Gear Starter Kit in Shop. Including Awesome Dino.
Check out the Myth of Empires & ARK SE Servers community on Discord - hang out with 243 other members and enjoy free voice and text chat.
discord.gg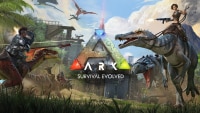 Steam Workshop: ARK: Survival Evolved. [h1]PVEx30 Fjordur Shop Primal Fear Eternal ORP[/h1] emperorark.gamergod.net:23593 steam://connect/169.150.251.34:23593/ Launch Date: 01.25.2023 Mods List: [b]Primal Fear + Boss + All Expan
steamcommunity.com